Al Zohor Company to Product Vegetable Oils
A company producing vegetable oils and ghee using advanced machines with high-level industrial and food techniques that achieve the technical, health and nutritional conditions of the product, It is operated by a group of specialized experts, workers and technicians with competence in order to reach high quality products according to the latest international standards.
Company Profile
Our company aims to produce oils and vegetable ghee and fill it for local consumption and export abroad, This is done under the supervision of a group of the most important specialists through modernization of the factory and manpower training according to the latest international standards.
Today, we have become one of the best companies specializing in the manufacture of vegetable oil and ghee, capable of meeting the needs of the local market and exporting abroad. and our  products have gained wide popularity, which won the satisfaction  and approval of the consumer due to their unique flavor, taste and high quality that made them maintain their position in the local and Arab markets for many years.
The goals of the company:
Providing high quality products and distinctive taste.

Building long-term relationships with the consumer.

Preserving the environment and following all safety rules.

Contribute to supporting and developing the national economy.

Achieving sustainable economic growth.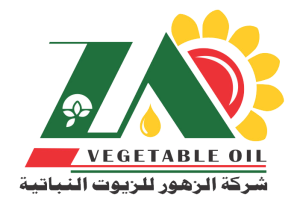 Exceeding consumer expectations by providing high quality products from vegetable oils and ghee, by using the latest industries technologies food, developing the skills of employees and motivating them.
Providing innovative health products through research and development processes Continuous, at an affordable cost and competitive prices that satisfy the consumer.
ISO certified international  9001 Quality Standards
ISO certified international 22000  Food Safety Standards
Al Zohor Company for the production of vegetable oils
Syria – Hama – Aleppo Road
+963 33 4856501
+963 33 4856502
+963 33 4856500
+963 99 3345456
info@alzohor-co.com